Idaho Fish Report
Fish are in great shape and in great numbers!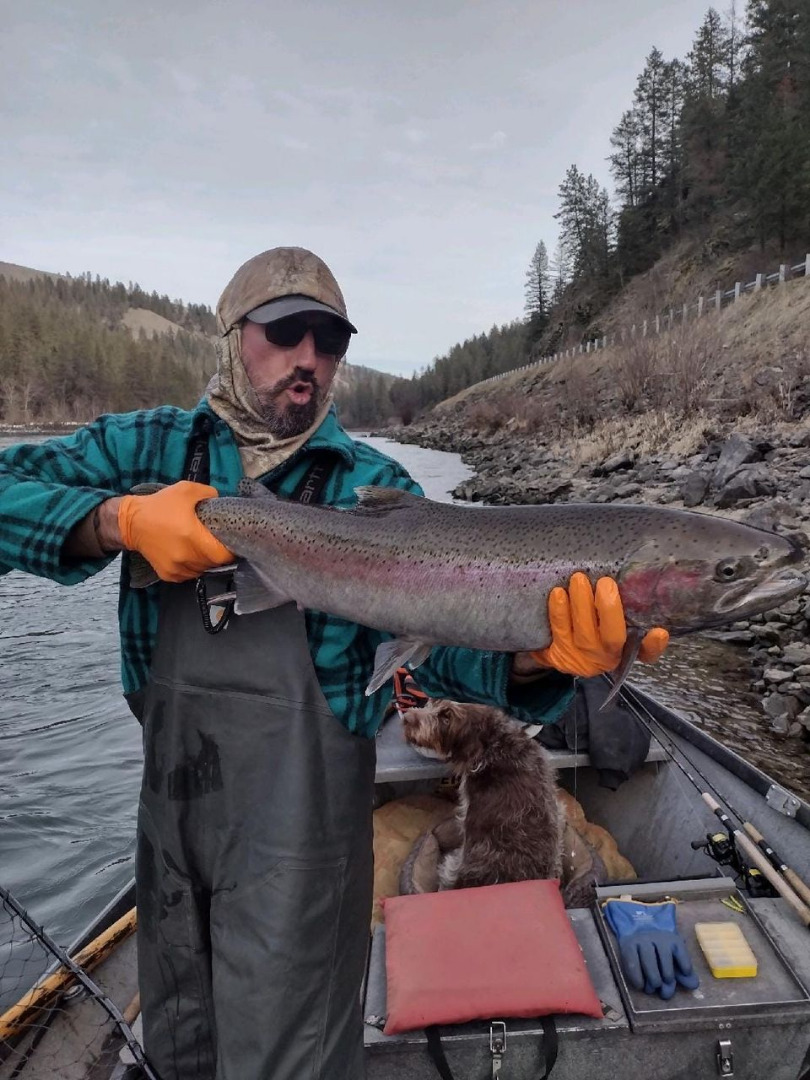 Photo Credit: Clearwater Steelhead Salmon Smallmouth/ Eric Wilcox, fishing guide for Swiftwater Outfitters
Here's a couple of fish from yesterday. I guided a single client and that man went five for six. He caught all of his fish side drifting where he was able to be completely enthused in his fishing and not having to sit back and sit still waiting for a fish to eat a plug while back trolling. Not too shabby people! To me that's pretty good steelhead fishing. With above average temperatures with daytime highs in the 40's for the month of January in the weather forecast, that should lead us into excellent fishing for February and so forth. Here on the Clearwater River in Idaho the fish are in great shape and in great numbers! I am guiding for Swiftwater Outfitters and we have availability left in our schedule. We are actively booking trips so don't delay or procrastinate if you're thinking about booking! Please send a message for prices and availability. We hope to hear from you soon!
Eric Wilcox is a guide for Swiftwater Outfitters if you would like to go fishing with him contact him at Clearwater Steelhead Salmon Smallmouth Send Message