Idaho Fish Report
12 bites, 9 hooked, 8 landed and 6 keepers! Banner day!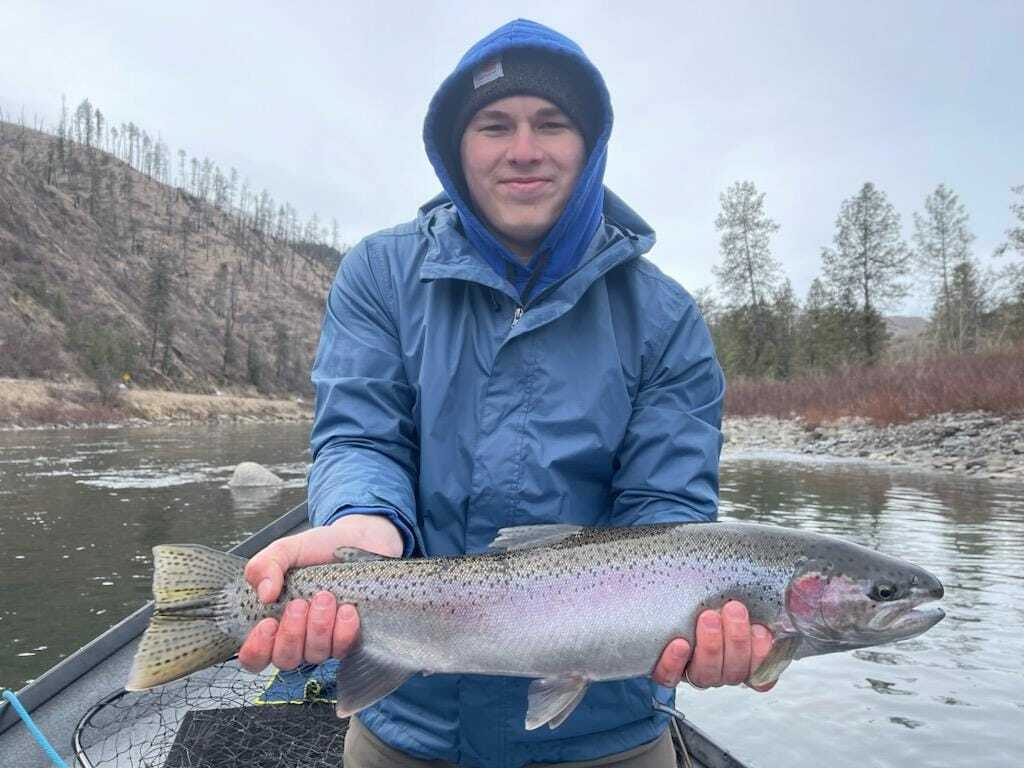 Photo Credit: Clearwater Steelhead Salmon Smallmouth/ Eric Wilcox, fishing guide for Swiftwater Outfitters
12 bites, 9 hooked, 8 landed and 6 keepers! Banner day! Daniel and Afanasy Erofeef put a whooping on the Steelhead on the Clearwater River in Idaho today! These boys were both first-timers and they're both two happy clients. The first time both of these boys go steelhead fishing and they both end up with a limit of keepers each. Both of them also caught a beautiful wild fish to release. Fishing continues to be super hot here on the Clearwater River in idaho!
Congratulations to these two young men. Watching them have a ball fighting these fish made for an extremely enjoyable day on the river. They were quick learners and put their newfound skills and knowledge to use today. It's very rewarding to help new anglers land Steelhead and discover how fun Steelhead fishing can be! I am guiding for Swiftwater Outfitters. There are dates available from the 19th through the 25th of March. Don't delay or miss out if you haven't had a chance to come yet, book a trip before the fish make it through the main river. Send message for prices and available dates.
Eric Wilcox is a guide for Swiftwater Outfitters if you would like to go fishing with him contact him at Clearwater Steelhead Salmon Smallmouth Send Message