Idaho Fish Report
Fishing has been smoking!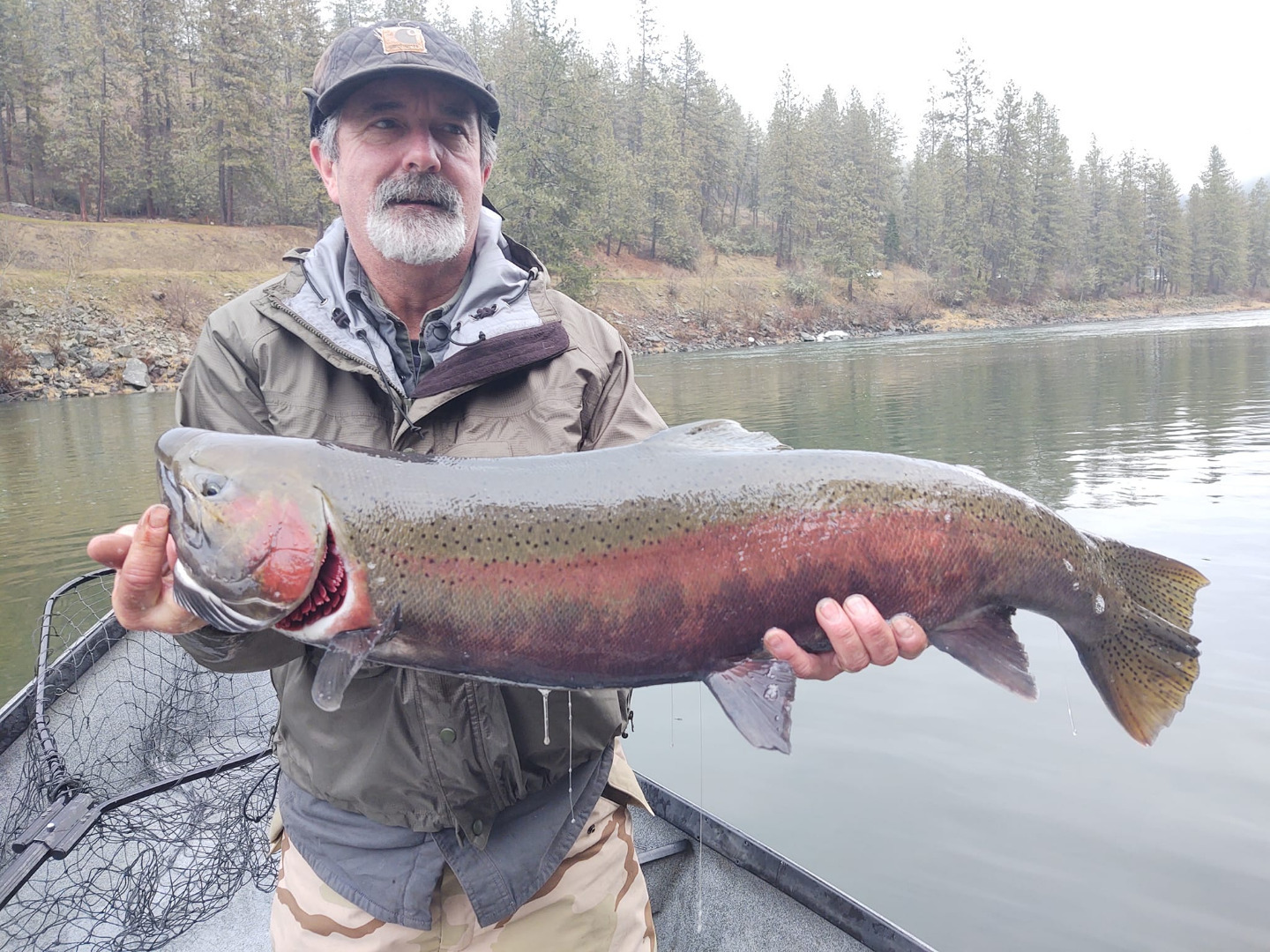 Photo Credit: Clearwater Steelhead Salmon Smallmouth/ Eric Wilcox, fishing guide for Swiftwater Outfitters
Here's some fish pictures from the last couple of days. One word, pandemonium! Fishing has been smoking . I think it might get a little better yet. LOL I don't need to be any better than it's been though. I've repeated myself a lot in the past week saying about how good fishing is going to be and how good a shape these fish are in and how big they are this year. They are beginning to reveal all of that for us! Steelhead fishing on the Clearwater River in Idaho!!!! I am guiding for swiftwater Outfitters and we have a few days left available in February in March. There's still a chance to get in the boat and get some of this excellent fishing action for yourself! Message for availability dates and prices.
Eric Wilcox is a guide for Swiftwater Outfitters if you would like to go fishing with him contact him at Clearwater Steelhead Salmon Smallmouth Send Message