Idaho Fish Report
Awesome Yellowstone Cutthroat Caught While Ice Fishing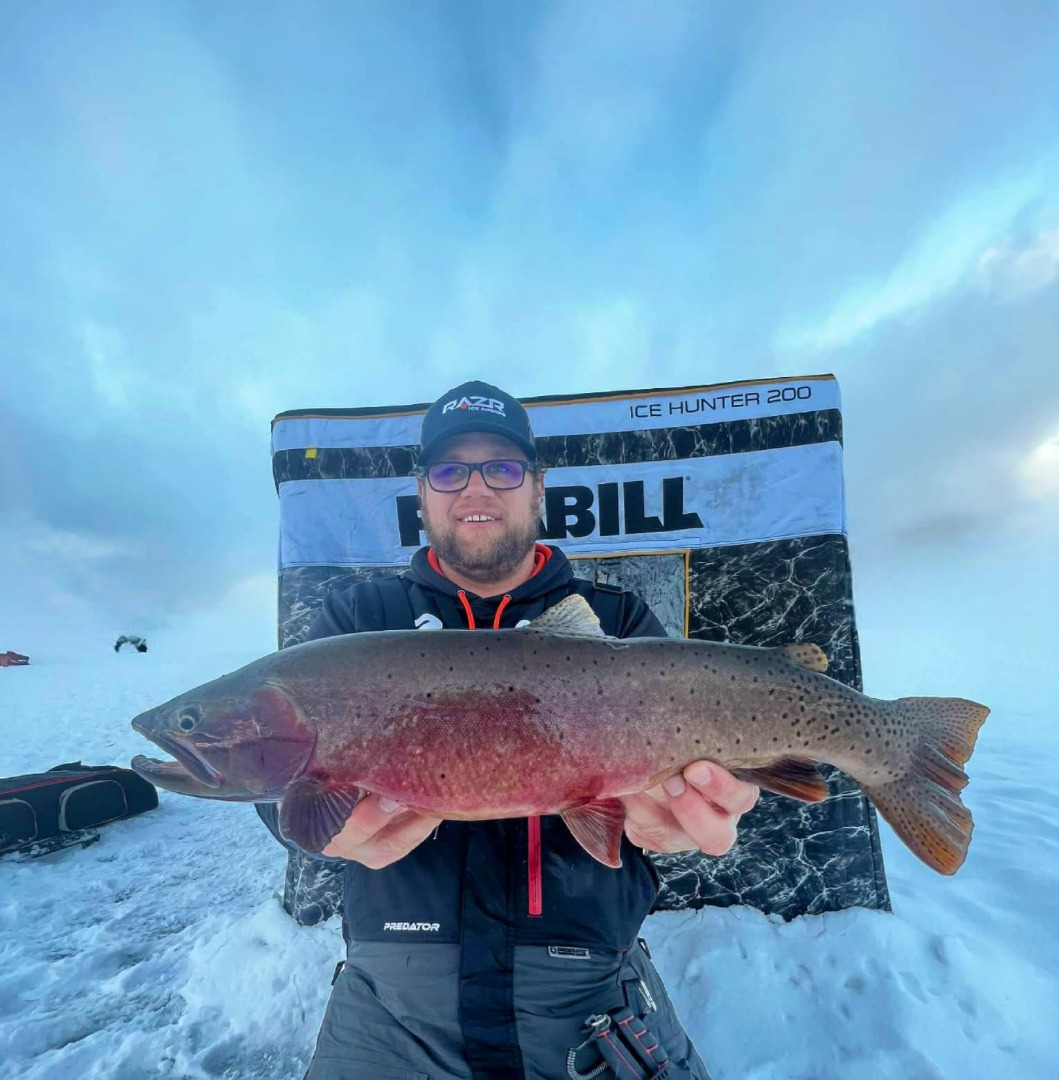 Shane DuBois from Recon Angling checked in with us today:
Another great trip to Idaho in the books! Had a fun time with
Nick Berry
. Caught my favorite and PB yellowstone cutthroat on this trip!
We didn't realize the Idaho Catch and release record for Brook trout was 22 inches . One of my brookies last week was longer but didn't get a pic with it on the tape...oh well, we learned and Nick tied the record a few says ago!
Had some fun filming and being my goofy self in a chicken suit for Thanksgiving haha. Enjoy the pics and the video guys!
Shane DuBois is the owner of Recon Angling and Guide through Cedar Springs Marina and is permitted through Ashley National Forest. Check him out on FaceBook or Email reconangling@gmail.com