Idaho Fish Report
NEW #2 RECORD FOR ROCKY MOUNTAIN ELK IN OREGON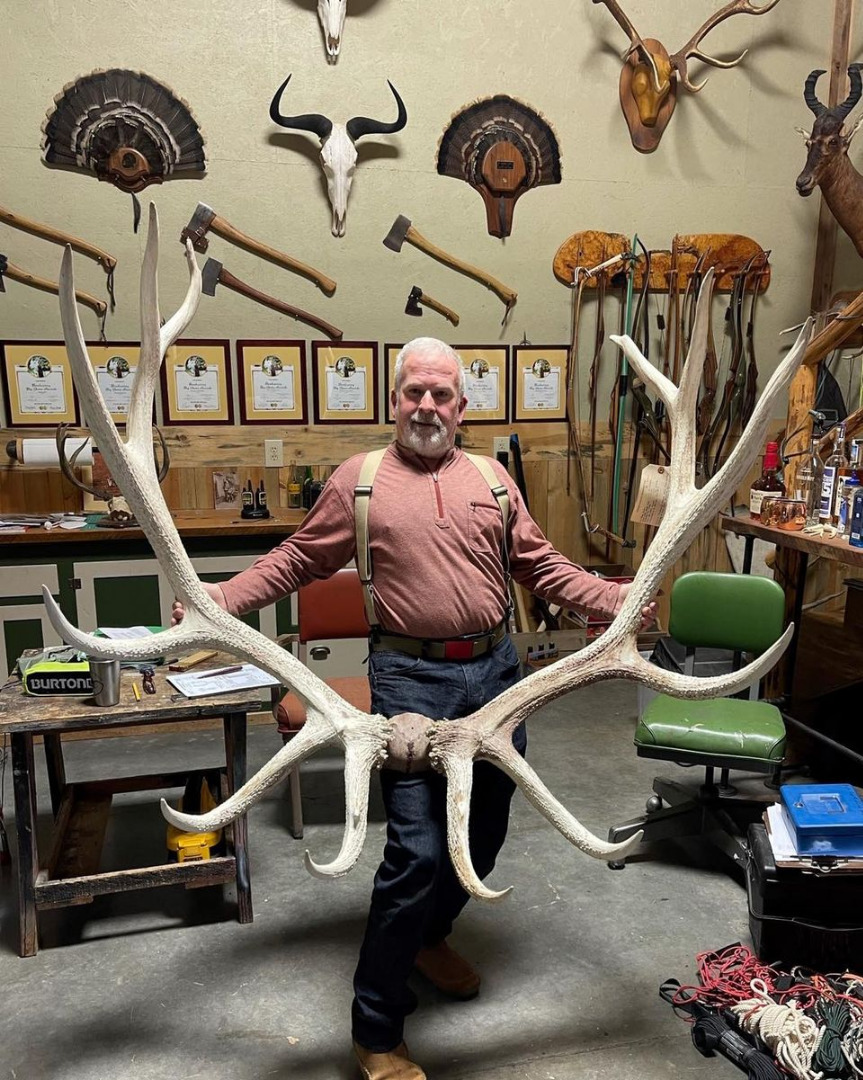 by OR Department of Fish & Wildlife Staff
11-22-2021
Website

The antlers of a Union County bull elk have been officially scored at 406 6/8 which would make it the second place record for a typical Rocky Mountain elk in Oregon.
The bull's skull and antlers were found by a cone collecting crew on private timberland in the Catherine Creek Unit during the summer and turned in to ODFW.
Mark Penninger, a certified scorer for
Northwest Big Game Inc.
, officially scored the elk in early November after waiting the required 60 days. (An animal must undergo a minimum of 60-day drying period before it is officially scored as skulls and antlers will shrink some after their first "green" score immediately after harvest or pick-up.)
"Bull elk of this caliber are incredibly rare in Oregon but it's great to see that they are still around," said Penninger, who described the antlers as "jawdropping."
"This bull is testament that age, good genetics, and high-quality habitat can produce truly world class elk," he said.
ODFW does not track trophy records but will be submitting the score to Northwest Big Game Records for official placement. Northwest Big Game Records is one organization that keeps records of game animals including both those that are harvested by hunters and those that are found dead.
The last time an elk with typical antlers scoring higher than 400 was found or harvested was 1984 by Randy Ryerse in Crook County, an elk now bumped to the #4 record with a 400 0/8 score.
The #1 Rocky Mountain elk was a 418 2/8 bull taken in Crook County in 1942 or earlier and attributed to Hugh Evans.
Until now, the second largest was a bull taken in Grant County by Jim Sproul with antlers measuring 401 1/8. This bull was displayed in the John Day Elks Lodge until it was lost in a fire when the building burned down, according to Penninger. The bull had the longest main beam of any bull anywhere for a long time, he says.
With this Catherine Creek elk, the top four Rocky Mountain elk will all score higher than 400. After that, antler scores drop into the high 300s.
ODFW hopes to eventually display the bull's record antlers in one of our offices and thanks taxidermist Brody Turner for working with us to get them ready for display.